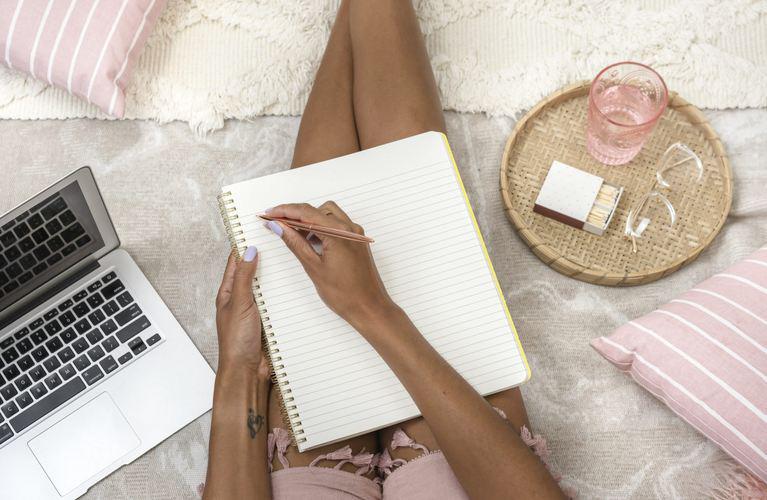 Furnishing your new home can be stressful and exhilarating as well. In case you are on a tight budget, first, buy the basic items that you can't forego. You can then buy the other luxurious items later.
New homeowners find it hard to list the essential home items since some are little yet important. You will find this list helpful in stocking the essentials first. Before going for shopping, have this list, and you will love the experience.
1. Stock Your Kitchen
The kitchen is among the most essential rooms in every home. It's the home's food factory, can also be a partying room, and also for entertainment. When buying kitchen stuff, remember to include chairs and tables, plates, cups, spoons, knives and forks, and porcelains.
Additionally, you will also need a bottle opener, chopping board, serving bowls, saucepans, spatula, and oven. Do not forget salt shakers, ladle, potholders, and strainer. Depending on your budget and preference, include some electric appliances like the best dishwasher , blender, microwave oven and toaster. To maintain a clean and neat kitchen, ensure you purchase a dustpan and broom, cleaning materials, a garbage can, a dish rack, and a drying mat.
2. Furnish Your Bedroom
Comfortable sleep and a magnificent bedroom should be on the top of your mind as it is your haven. Here, the essentials begin with getting a classy bed, cozy mattress and pillows, comforters, bedsheets and blankets and pillowcases. Add a full-length mirror, a wall clock, cloth hangers, lampshade, and a hamper.
Some people store all their clothes in a closet. Others prefer to have both a closet and chest drawers for personal items, innerwear, sweaters, scarves, socks, and pajamas. Also, curtains play an essential role in giving you adequate privacy, security, and attract darkness for a quick sleep. Add a carpet for coziness and warmth, especially for tiled or hardwood floors. Get a shoe closet as well for proper arrangement of the room.
3. Glam Your Living Room
The living room is a resting place where you can relax and watch your favorite TV program or movie. Sitting room essentials include a sofa, a table, and chairs. The availability of space and personal preferences determines what to include in the living room. You can add a coffee table with side seats, a lamp, carpet or rugs, and side tables.
Many people mount their TVs on the wall or place it on a table or a sturdy stand. Do not forget to buy living room curtains for light during the day to save on electricity bills. They will also give you the needed privacy. Adding some charismatic embellishments radiates magnificence to your room.
Although decorative elements may not be essential, they add a spark to your living room. They include pictures, wall décor, a cabinet for keeping DVDs, and plants to give your house a homely touch.
4. Furnish Your Laundry Room
Rental apartments may not have a laundry room but if you are moving to your own home, ensure you have the following. Buy one of the best top loading washing machines and a dryer to make your work easier. Consider buying other essentials like detergents, fabric softeners, ironing board, iron box, stain remover, and a laundry basket.
Some more tools include pliers, hammers, screwdrivers, extra bulbs, and a tape measure. A vacuum cleaner, dustpan, and brooms are necessary for a clean floor and a neat home, especially if you are using carpets.
A fire extinguisher may seem less important, but the truth is that your home needs one for safety in case of emergencies. Moreover, smoke alarms are equally important; ensure they have functional batteries.
5. Bathroom Necessities
Bathroom fundamentals entail personal stuff and other cleaning items like a sink, bathtub, and toilet which are not enough for a bathroom. There is a need for a shower, rings, and shower curtains. A bathroom carpet in front of the bathtub helps prevent puddles and in maintaining a clean and dry floor. Your bathroom also requires cleaning agents like a toilet cleaner for both sink and tub and toilet cleaners.
Ensure there are adequate bath towels, washcloths, and hand towels to accommodate all your family members. Having some basins is essential, especially when the showers are not functioning or in case the washing machine breaks down. To add on, have first-aid products like antibiotic ointment, bandages, medication for minor injuries, thermometer, and gauze pads.
6. Flashlight
As a homeowner, you will need services from electricians, handymen, and plumbers; hence, a flashlight should be handy. Besides, some corners can be dark, and you will need some light, especially if there is a weird noise. Have several flashlights for use when the need arises.
For instance, you can get BYB super bright LED mini flashlights from Amazon. A package contains four torches that are great for home use, especially when doing repairs at night.
Amazingly, the Stanley rechargeable flashlight can hold a charge for up to twelve months. Additionally, you can still use the spotlight for close to seven hours when under low power. It's is a great repair tool for illuminating the workspace that can be used in various parts of the house and also outside like in car repair.
7. Security System
Every surrounding has security issues, including the best neighborhood meaning that you need to secure your new home. With adequate security, you will live in peace, and your loved ones and friends are safe in your house.
Some people prefer installing CCTV cameras to keep an eye on their homes or loved ones and pets. These cameras give you a chance to view the neighborhood and learn what is going on at home.
On the other hand, others prefer using smart doorbells to monitor who is at the door even when they are at work or are far from home. A doorbell that uses Wi-Fi allows you to see when kids get home and the person knocking on your door. You can also purchase wireless doorbells from amazon.
Some of these items are insignificant yet vital for every home. You can make your new home lively without spending too much money. As such, this list will help you prioritize the most critical items in furnishing your new home.